Administrator
Staff member
This had me scratching my head today. Plugged in a brand new 4Tb Toshiba Canvio HDD that I bought on Amazon as a destination for a case. I happened to open up WD Discovery software, to reset encryption on another drive that I had sold on eBay & previous owner hadn't sanitized.
Was quite surprised to find this: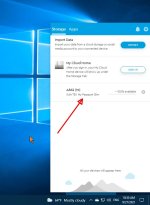 So WD's tool mistakenly thinks my thick 4Tb Toshiba is a WD My Passport Slim drive. Just to be sure, I opened up the enclosure to see what was inside: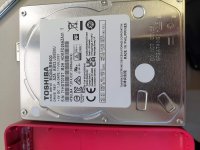 Definitely looks like a Toshiba inside. So I guess WD's tool just mistakenly thinks these drives are My Passport Slim drives.